1 Min Read
I'm extremely happy to announce that the current single 'Scared' has passed 100,000 streams on Spotify!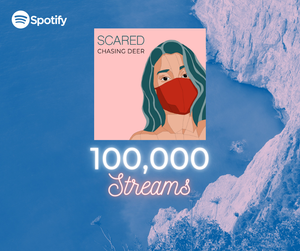 THANK YOU for letting the song into your lives, for listening on repeat and for adding it to playlists. 
As an independent artist with no promotion or record label backing, I'm very proud of this song, and the community that supports my career. Let's see where #peoplepower can get us next! 
If you're lucky enough to not have discovered Scared yet, click right here: https://lnk.bio/chasingdeer